At the West Bottoms, Kansas City
My grandmother showed me old pictures of the West Bottoms an industrial flatland rail next to rail next to rail— tracks lying together like matchsticks in a pack. Her eyes studied those old photos. The West Bottoms reminded her of a time ago. She is the oracle
of dusty remains shattered windows clusters of brick buildings in disarray warehouse ghosts abandoned lots derelict train cars of rail next to rail next to rail next to rail
next to nothing of a time ago.
Grandmother said: "Stand alert. Do not attempt to go out in a burst of light." I kicked dust up near the tracks with my sneakers
and she is the oracle.
At Golden Gardens, Seattle
I am the tracker
my ear to the ground I hear the dull hum of metal vibrating through the earth. A rhythmic clink
scratching steel ties. Such a strange mechanic language laced with the dull voices of hundreds of passengers. Her pulse a few quick clinks Rabid now. Panting
until her cold whistle is on top of me. Steel and conversations race past my head. A train disappears in the dusty moonlight before I could say she was even here.
In the old sunken roads the hola wegs electric grass blades stand alert like tiny soldiers. A growing orb yellow light breaks the oily dark whistle, shrill steel, sweaty.
Soldier grass blades swirl in the wind [some hunker in the dirt, some waver] but most fly away with the train. They are stuck in the wheel axles. In the rusty metal joints. Under the bottoms of my old, tired West Bottoms feet
and I am the tracker.
Carrie Redway is a writer and mixed media artist in Seattle, WA. She is inspired by myth, folklore and ritual. Her work has appeared or is forthcoming in Really System, Sick Lit Magazine, Picaroon Poetry, sea foam mag and Halo Literary Magazine. Find her @carrie_redway and on Tumblr.
Near the railroad tracks where we swore never to cheat again lies a pile of aluminum cans, mostly Coors, a place of promise being another human's dump. I read books about hobos, memorized songs for tamping ties, a track glinting in my head, a solid, steady buzz turned tinnitus. When we hope to minimize the damage, we say it happens to everyone. Is happening somewhere. Now. The manufacture of motive left out too long, rain makes mildew. It happens to everything in the presence of water. Given time. Moisture leaves its mark. I could tell you about the light since light remains marvelous no matter what we do with it—bombs, barricades, spankings, books, pizza. Is marvelous now. Light plays with my head I try my damndest not to touch, all light indicted by association, like church khakis or strobes at a gym dance. Standard horror. Happening now. Later we'll say nothing. Is happening somewhere. Beneath an uncovered bulb. Tender woolen blur of a face undressing in private.
Alina Stefanescu was born in Romania, raised in Alabama, and reared by various friendly ghosts. She won the 2015 Ryan R. Gibbs Flash Fiction Award and was a finalist for the 2015 Robert Dana Poetry Award. Her poetry and prose can be found in PoemMemoirStory, Shadowgraph Quarterly, Parcel, Noble Gas Quarterly, Minola Review, and others. Objects In Vases, a poetry chapbook, was published by Anchor & Plume in March 2016. A poem from this chapbook, "Oscar Dees, No Apologetics Please," has been nominated for a 2016 Pushcart Prize. Alina currently lives in Tuscaloosa with her partner and four friendly mammals.
after Rae Armantrout

We give horned lizards
American names

Like Billy, or
Baby girl—
The smell of curled barrel-
Cactus flower like overripe melons.
On Roosevelt and 10th
There's a hoopla.
Hey there, no,
Don't run!
My mouth could say.
Coke has never
Meant anything
Other than share.
An Inca dove rots in the street.
Pigeons watch.
Elijah Matthew Tubbs lives and writes in Arizona. He is co-founder of ELKE, "a little journal".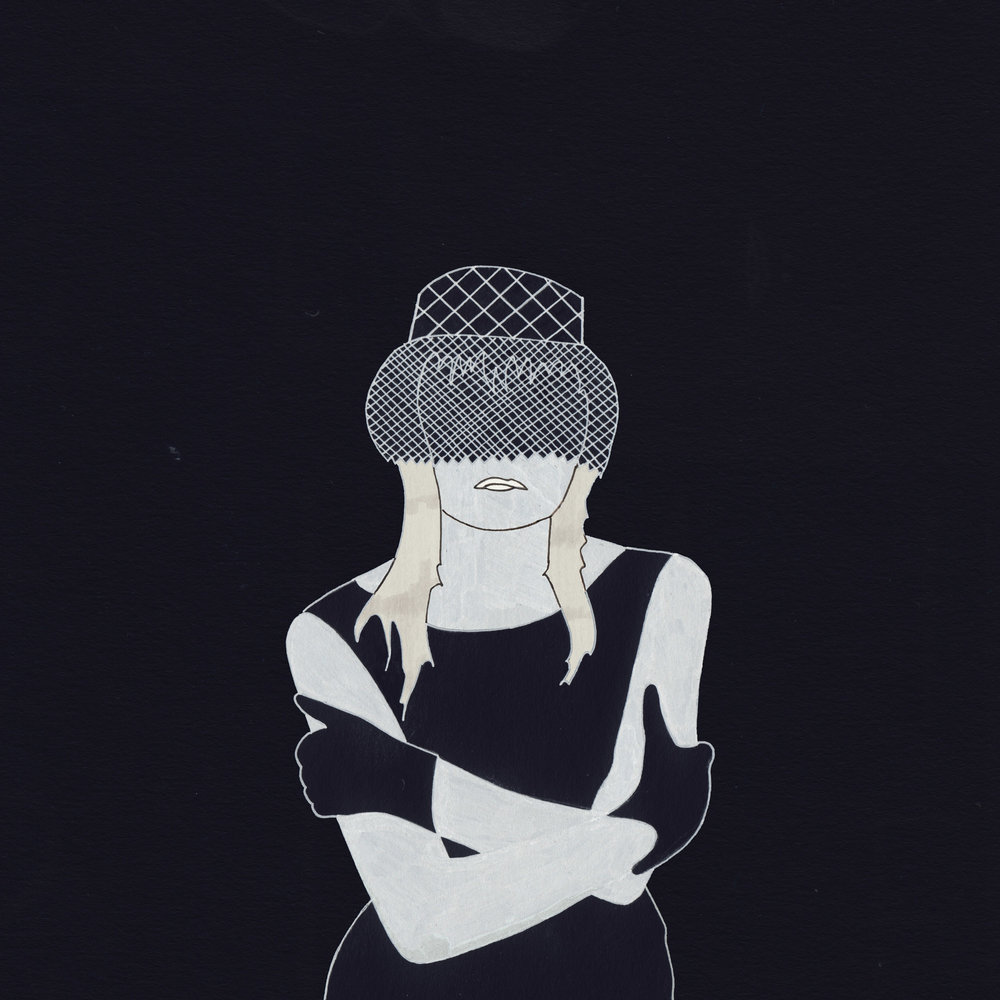 Brunch in the Realm of the Hundred-Eyed Kings
You can't be careful enough
with something like the sun
gliding blood-glutted
above kiteboarders and vulture-pelicans
up the surfline to bluff-borne ruins
that scowl at the beach resorts' timid scrimmage
with refulgence and decay
We play in the face of time
who promises ruin
and whose profile the ruins promise
then, before our effervescing hypotheses,
mostly withholds
The sun is but a reflection of the real sun
Men who saw all were born with thanks on their lips
The sun is but a revision of the real sun
Men who saw all were unfairly debased down to us
The sun is but a representation of the real sun
To beat death, first be devoured by the earth
says the book I packed
about the most recent system of meaning
to go under the sod
Beyond speculation is the sound of the sun
damp hands of the air, pineapples displayed on low wall
like decapitated heads of hundred-eyed kings
They whisper ice water is the ice cream of God
The heat unweaves understanding
The beach at noon blinds and rends words
Noon becomes No On
A place to which no thing adheres
Harassing the Moon
Always so bloodless so ahistorically pale
the moon rolls in her clouds
like a ball between a magician's hands
Far above his sandy ass
his muttering leer
near enough to madden
She basks in his curses
soaks up catcalls of bitch and cunt
like lotion
And if she didn't like it, he asks
why'd she leave the house dressed like that
in nothing but ghostly light?
The raiment of space drops
from her shoulders, stars struggle
to shimmer in its fallen folds
Her impassive glare
bolder than any man is horny
dishevels the seas
answers the stares of wolves
vaults above all
who curse and whistle and die
 
The man on the beach can only mutter slut
and hang on to the edge of the land his people hold title to
and the ocean she toys with
Colin Dodds is the author of Another Broken Wizard, WINDFALL and The Last Bad Job, which Norman Mailer touted as showing "something that very few writers have; a species of inner talent that owes very little to other people." His writing has appeared in more than two hundred publications, and been nominated for the Pushcart Prize and the Best of the Net Anthology. Poet and songwriter David Berman (Silver Jews, Actual Air) said of Dodds' work: "These are very good poems. For moments I could even feel the old feelings when I read them." Colin's book-length poem That Happy Captive was a finalist for the Trio House Press Louise Bogan Award as well as the 42 Miles Press Poetry Award in 2015. And his screenplay, Refreshment, was named a semi-finalist in the 2010 American Zoetrope Contest. Colin lives in Brooklyn with his wife and daughter. See more of his work at thecolindodds.com.
Dry days without sleep, I shut the window and my eyes to study a Polaroid. It would've been a Polaroid. Grandfather Gus is breaking rocks in that corner over there. I gesture beyond my darkness to where the bureau now sits. A concave back arches toward the camera, leaning over, over. Sweat soaks the springy teal nap, stirring seeds. One thousand real miles away, Gus's grass thins like a businessman's temple. No one ever visits.

The taker would've lounged here, away from the sick-making sun, snapping languid studies of a man's strange labor. To break rocks in a bedroom. It resumes all, its lonely crushing. I have only the corner, his face averted, his purpose averted. In truth, if I can claim a piece, it could be any room. Any taker. The flash freezes the sledge at apogee, a blur grazing spackled white, southward of an unseen fixture.

I hear grandmother Sue laundering in the mud room, wearing noise-cancelling headphones. No. Not in Ike's years, the interstate just born. She must have borne the sedimentary crush with skepticism cultivated in her Great, Depressed youth. I know nothing of eras, not my own. I never go out. Where the mud used to be, there's a scuff. Where my face was, the attempt.

My own folks live outside Des Moines, a city squarely inside the country. If I called for back-up, Mom's photographic memory would erase what I see. No rocks in the bedroom, no real reason her father kept on. Mine is a burnt land where searing parking lots made me try dog boots. And my brothers, what can I say of them except I have none, never did? Brothers to wing rocks at, sharp-edged missives.

There are so many things I've never had. Caramel apples, park-bench carvings, samples of China, rocks, wood, an inch of God's beard, a talent or known fear, names for a daughter. It's easy to list and never cross off, never to list, to walk westward inside, toward the trees, a purpose, to dig with a rake, a spoon, whatever's there. To look.

What Gus had I base on this photo, freshly taken. It argues boundless drive bordered by sleep, manual dust on the finery, fragments of cooled volcano embedded in wallpaper, a wife in flight to and from his foundry man's form. Revealed in the vanity, he rubbed those inorganic materials into life, into us, into me. I knew him as a splash of Afta, a comb balanced on the sink. But that was later, late.
Peter Grimes is an assistant professor of English at Dickinson State University, where he directs the creative writing emphasis. His fiction has appeared in journals such as Narrative, Hayden's Ferry Review, Mississippi Review, and Sycamore Review. He has a story forthcoming in Memorious.
Things We Never Said On the Way Home from the Airport
The most obvious thing being that one of the cats died. Developed a kidney infection the minute you walked out the door two weeks ago and I was calling vets in the middle of the night and cleaning up cat sick and urine while trying to care for the other two and letting them know that you would be home soon and this wasn't a permanent deal. We spoke calmly on the phone the other night and I told you there was an infection but we had medicine for it and when you asked to hear it purring over the phone it was the last night it was alive and the second time you called and asked to hear the cat it was actually one of the other ones and I was sick about it all night. I had this pit of the stomach feeling that hasn't really gone away since and even now as we're driving I'm trying to think of the words to tell you that your cat is dead. And we didn't talk about why your plane was delayed either. I had to read about it online the next day. We didn't talk about how you had three whiskeys in the terminal before boarding and how prior to takeoff you let the man in the seat next to you keep his hand on your thigh until the seatbelt sign turned off. You didn't talk about how much you liked being drunk on an airplane and how much you liked the heat from this stranger's hand too far up your leg as far as I was concerned. You didn't tell me so I had to read online about how you had to make an emergency landing in Winnipeg because this same man (now as drunk as you probably were) made a pass at another woman on the plane and grabbed her somewhere close to where he grabbed you but this woman didn't like it that much at all and she told a flight attendant and then told another one and told a co-pilot and started to raise her voice on the plane until finally they agreed to call the police and land immediately and the woman was moved to sit in first class until you arrived and they asked you if you wanted to move seats too since you were sitting right beside this man and you said it was fine and asked if it was too late to order another whiskey.
Jason Lee Norman is a writer from Canada with a beard. He has published three short fiction collections: Americas, Beautiful Girls & Famous Men, and Help—a collection of stories posing as Yelp reviews.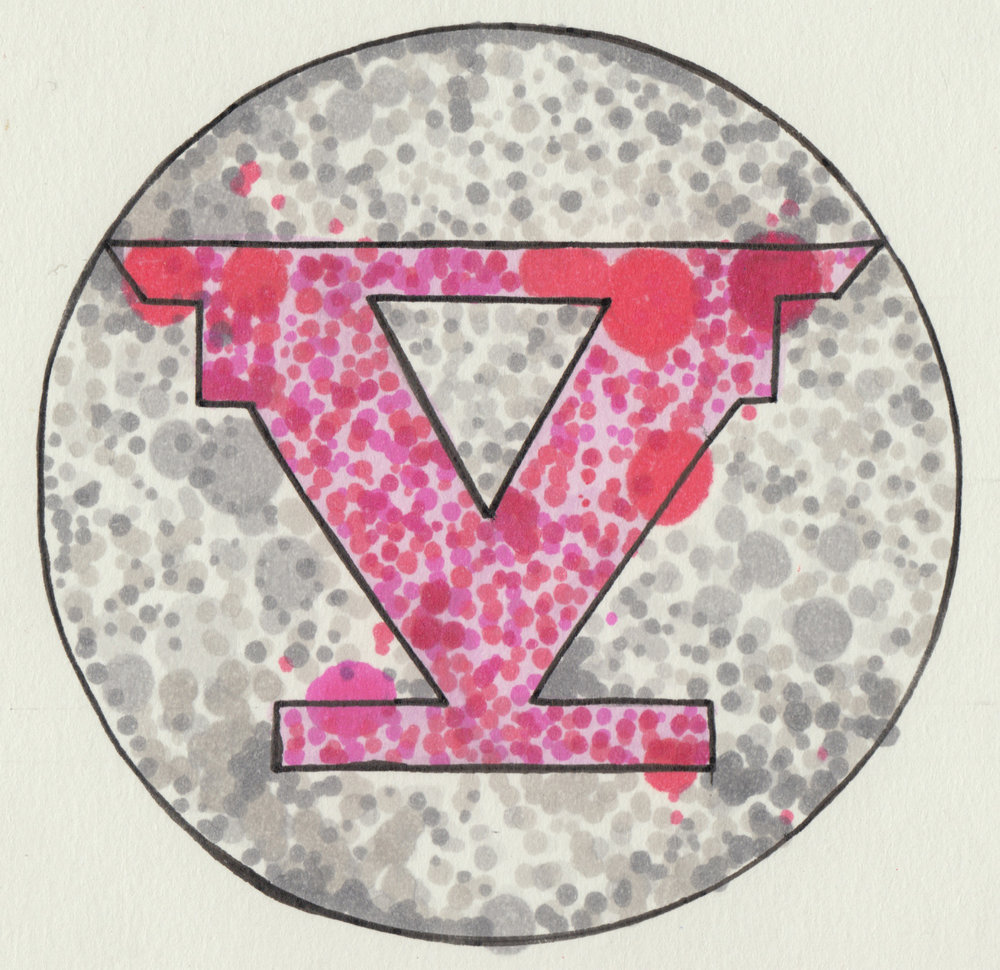 Spilled Milk: Tell us a bit about your origin story. What drew you into the land of art?
Sean: "Drew" being the operative word, one of my earliest memories is of drawing. I remember slowly making a line of blue with a Crayola marker down the middle of one of the white metal beams that made up the bannister that lined our dropped living room in the mid-80s. I suppose that power of being able to create color with an instrument in my hand still captivates me. Growing up, I would draw comics and work on coloring books with my sister, and she would teach me how to draw within the lines on that brown, mashed pulp paper—the types of books you'd buy at Walgreens in the back. Pretty soon we started making our own coloring books with our own characters and stories. Our hero was a rectangular walrus with triangle arms named "Wiiy Wuls," which was our best approximation of trying to spell "Willy Walrus." From there on, the stories got progressively more and more complex, with flashbacks and villains and entire worlds we created. Such warm memories I have, sitting at our kitchen table making art.
Spilled Milk: Tell us a little bit about your creative process. (Do you always work in a certain place? A particular time? etc.)
Sean: I draw at my kitchen table between 7:00 and 8:30am with a cup of Bigelow Irish Breakfast (two sugars one cream) before I go to work, then at night when I get home around 6:30 p.m. for an hour or so before going for my nightly run. While I run and listen to music, I think about fragments of visuals I can incorporate into future sketches, usually jotting those down when I get back home and before going to bed. It's so calming. I feel like I'm manicuring these tiny universes with brush strokes and jolts of color, and that sense of control and pace just makes everything around me become like a bloom of soft light. It's the exact same sensation I first remember as a child, controlling that line of color, feeling that power.
Spilled Milk: You wear many a great many hats. Care to take us on a brief tour of your hat shelf?
Sean: I'm glad you noticed. Loews was having a special on hat racks and I picked this one up during their after Christmas sale. It only comes in green, and has built-in wooden pegs to hang three different types of hats: film, music and graphic art. Working in film is a particularly enriching (often maddening) experience. Enriching because it incorporates both my visual and musical disciplines, refining that sense of poetry and rhythm in order to tell a successful story. Maddening because you have to synchronize a great number of ephemeral notes all at once and in perfect harmony to create an effective film: story, character, atmosphere, timing, technical execution, et al. Incredibly taxing to produce, mentally, but so satisfying when it comes together.
Spilled Milk: We're hooked on your band Maggie Dave.
Sean: Hooked? I'm flattered. Maggie Dave is chance for me to explore sonic storytelling and just jam with some great friends of mine. What I've been experimenting with, is crafting songs with unreliable narrators, where it's up to the audience to decide how much sympathy they're willing to relinquish to someone who might trample their trust in return. It's impishly satisfying to build those types of traps, and I find inspiration from songwriters such as Randy Newman, someone whose work I regard as true north, in that respect.
Spilled Milk: What sort of influences, ideas are bubbling in that endeavor?
Sean: Influences, huh? Well, I'm still very much a by-product of the musical alchemy that my parents concocted between both of their record collections. Dad and his Doobie Brothers, mom and her collection of show-tunes. Sondheim, Judy Garland, Kander & Ebb, those folks. I think that's where my proclivity towards writing story-based songs comes from, that tradition of first-person presentation in musical theatre, projecting internal struggle and propelling the narrative forward. But somewhere along the way it fused with my dad's love of harmonic, atmospheric rock, with The Alan Parsons Project's Eye In The Sky and Paul Simon's Graceland for sure.
Spilled Milk: What inspires you? Generally or, like, at this very moment; what are you obsessed with?
Sean: At this very moment, I'm obsessed with these carrot & potato veggie fries I just had. With a glass of vanilla Rice Dream.
Spilled Milk: Imagine your dream sandwich. Every ingredient in the world can be stacked between two loaves of complex carbohydrates, the laws of physics notwithstanding. What's on it?
Sean: Dream sandwich: Black squid tentacles, squirming with glitter and inky anxiety. On rye.
Sean David Christensen is an artist who works in animation, illustration and experimental documentary. As both a filmmaker and graphic designer, his work has been featured at the San Francisco International Film Festival, New Hampshire Film Festival, Hi/Lo Film Festival, Tacoma Film Festival, Atlanta Underground Film Festival, the Nevada City Film Festival, Phoenix Film Festival, Little Big Shots: Australian International Animation Festival, and elsewhere.

His documentaries have been screened at the Angelika Film Center, Film Independent's Cinema Lounge, Phoenix Art Museum, dA Center for the Arts, Arizona State University Art Museum & West Side Cinema in Scotland. Online, his artwork & design has been featured on Buzzfeed, The A.V. Club, Gawker, Fandor, Boing Boing and his animated documentary The Sandwich Movie was named a Vimeo Staff Pick in 2010. On television, his work has been shown on PBS.

Christensen lives and works in Phoenix.